Can imagine a certain Italian man from the city of Parma shouting at his tv.
Nooo!!! shut up you bloody guinness boy.
(it's ok, it's not racist… I have Irish family)
That armband would be Burberry and we all know it.
Spoiler alert: there aren't any.
Or at the very least, we need new ones. Maybe someone that can lead by example to not roll over and wilt at the first sign of adversity each and every time.
Soon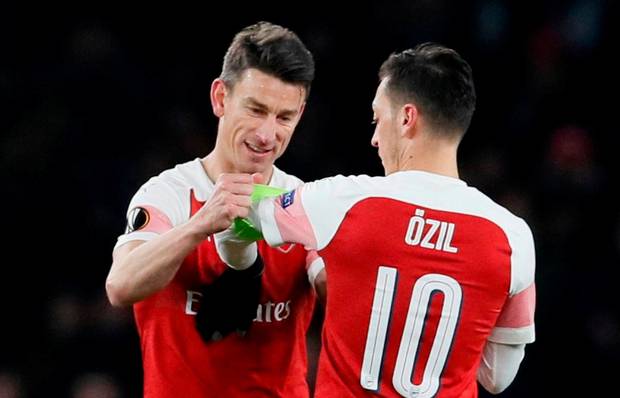 I hope Koscielny doesn't leave so we don't have any of these pricks as captain
The obvious choice is Guendouzi
I'd rather have iwobi as captain than ozil right now!

I'm a hater of anyone who refers to the haters.
What the hell does LFWM stand for?
Let fucking wingers maraud?
Lame fullback wandering meaninglessly?
Lack (of) footballing wisdom / maturity?
London Fashion Week Men's spring/summer 20
Sign of severe COCKYNESS for sure.
How dare you sir. Can't you see the symbolism of the rain being haters and he is strolling right by with his umbrella deflecting all the hate? Can't believe you'd criticise Hector and his awareness raising for mental health. Wow poo poo in ur soul.
Duh, ofcourse we know that.

JUST NOOOOOO

LOL I remember years ago playing for a team that was sponsored by a Hawaiian Bakery - we had a kit that was approximately that color - IIRC the Luhua Hawaiians were we…

He can pull this shit all he wants but I hope he ups his game once he comes back, because if he's still the average Hector then I know exactly what I'll blame it on.