Only because we wanted a share of the profit
Hopefully one day this cunt draws inspiration from his own name and fucking poisons himself
Stick me in the marketing team for a week. I'll get him outta here asap.
You want good defender? I give you good price
You basically loved arsenic up until about 5 minutes ago.
Did I?
Like @Electrifying I've got sick of him over the past week. He post's every single rumour lol. Vasquez stuff has rattled me tbh
That's what you loved about him.
Who are you my dad?

I do agree with this. I'm sure he's more than aware what Arsenal fans think of him. But when he's in an Arsenal shirt i'd rather the fans encourage him, not boo him. We could be stuck with him next season, so need to get behind him and hope for some improvement. Also, it can't be nice for his family to witness that kind of reaction every time he gets the ball.
The big man finished the match as captain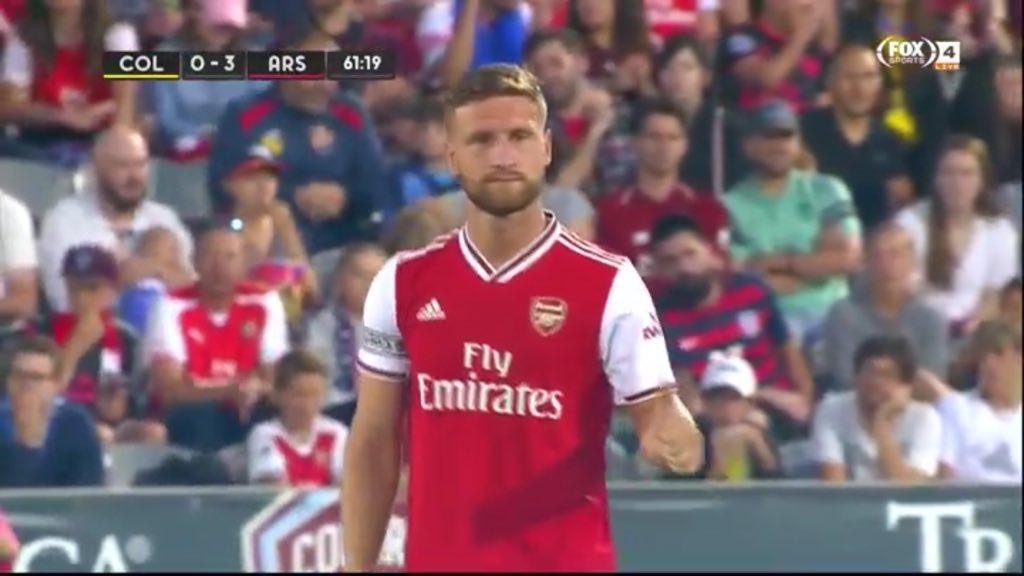 Large sections of the Arsenal fanbase are just pure toxic and I'd say they deserve their current predicament with the club
Imagine seeing The Arsenal for the first time and possibly the only time in your life and what you choose to do with that is boo Mustafi. In a pre season friendly. Fucking bell ends. (Only those who were doing it obviously.)
I'd say large sections of the Arsenal fanbase are rightly fed up with the club's steady decline over the last 13 years since we moved to the Emirates. We've been patient whilst our club have continually made bad decision after bad decision and shown no regard for the very fans that have stood by this club.
Any fan that chooses to boo, protest or anything of the sort has my full support because this club has done nothing to move forward in the last decade whilst we've watched our Tottenham usurp us as the preeminent club in North London. We've watched as our club have lost mega talent for next to no money and reinvested in dross.
I could go on and on but this is one shit fucking club right now and I don't see how anyone could have a shred of optimism as we embarrass our selves with ridiculous offers whilst our captain downs tools.
Sure. Not gonna involve myself in it but in general I agree. The problem here is deciding to project that on a single player. No matter how much of a useless cunt I think he is that just isn't right.
Booing your own player in a preseason friendly? How is that justified? It massively self entitled and served no purpose at all
Good. maybe he'll stop performing like a stupid prick if he hears the fans on his back and concentrates
Lol, why not boo him? He single-handedly destroyed many nights and days for gooners. The fans have every right to let him know. Hopefully he can realize how much of a donkey he can be.
He's been so shit that I actually have no sympathy for him anyway. Normally I'd totally be against seeing a player booed as I think it's totally counter productive but this guy is pure dross and if I have to watch him push one more player in the box or totally lose his man and shout at someone else - I think I'll end up joining in myself lol
Tbh on that line up he was carrying the can for most of the absent pricks.
I support any non-violent abuse against Mustafi. The clown needs to get shifted asap and if that means booing him publicly, so be it.
I'm of the view that say whatever when the team isn't playing but booing your own player during a game is pretty shitty.
It's not like he's purposefully goes out to screw with the team although it may seem that way (smh) he simply isn't of the requisite level. Sure we all want rid but it just doesnt seem likely this summer.
Never booed any of our guys during a game no matter how shite they are and never will.