Simple question.
We left the sacred home of The Arsenal so what are your favourite Highbury moments?
For me it would either have to be the final games of the season in 2002 and 2004 vs Everton and Leicester when we were confirmed Champions.
Or the QF 1st leg in 2006 when we beat Juventus comfortably.
A night game v Leeds in the 03/04 season always stands out for me. Along with a few of the 7-0 wins we got in those years. The 5-3 v Boro also

The last game I went to at Highbury, just after we blew Juventus away in the Champions League quarter final, we pasted Aston Villa 5-0 on a glorious day and I was in the North Bank. Perfect send off.
91 title win against united. Was won in the afternoon when Liverpool lost at Forest but it was so joyful an occasion from the minute you entered the ground.
Malcolm Macs hat trick against Newcastle in the 5 3 game.
Loudest evet night was Juventus in the cwc.
Wrighty beating Bastins goal scoring record was great.
Beating Everton for the title in 98 and Adams goal.
I just wanted to mention the Juventus game. The best Arsenal performance I've seen.
The last European game, against Villarreal, was a very special moment too.
The very final game against Wigan… Yeah, I couldn't wait for us to move to the shiny big new stadium, but the club died a bit with Highbury.
Fabulous stories all
It's something we should share .
Still guts me that I first made it to England in 2010 when I was 23 and by then Highbury was merely an apartment complex for the most part.
Would have absolutely loved to have gone and experienced a game at the home of Arsenal.
You stay on board mate. If that's your first post mate you got a lot to offer.
My favourite Highbury memory is actually seeing it right in front of my eyes for the first time in May 2019 and that glorious Arsenal Stadium writing with the cannon on it.
So glad it wasn't demolished so I seen it even if it wasn't its proper former self
February 1958 against United. We used to get big crowds then, there were 60,000 or more in Highbury that day - talk about atmosphere. Cracking game, but we ended up losing 4-5. Tragically, that was the Busby Babes' last game before the Munich air disaster on the following Wednesday.
I recall a very young Bobby Charlton leaning out of the window of the away dressing room chatting with a crowd of girls in Avenell Road.
My first ever game at the old place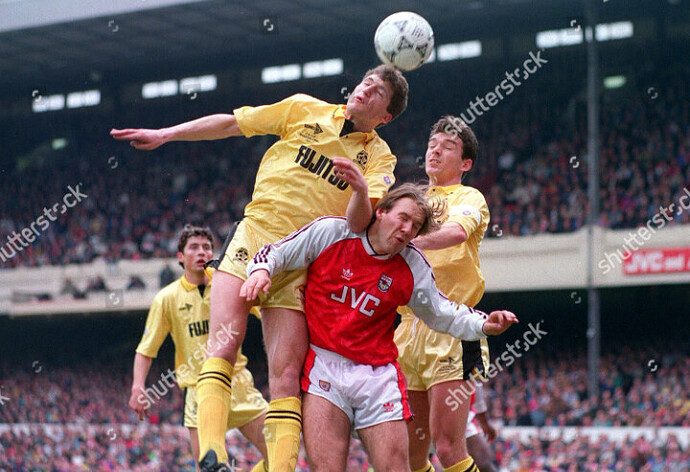 I'm sure @DavidHillier will be able to state date and opponents

As a young whippersnapper standing at the front of the terrace for the first time I was amazed at how elevated the pitch seemed.
I'm guessing either the Canaries or Coventry City in the 92/93 season.
On second thought, that could even be Cambridge. Going back a bit in that case. 1990/91? When Notts County were up in the top flight, too?
That's the one. Cup game

I would say that looks like Cambridge United . We done them 2-1 . It was a close call . The badge looks very much like CUFC's badge .
Definitely Cambridge United .
Good spot Hills
Me too.
Henry got two goals and RVP, Adebayor and Diaby scored as well.
We made it look so easy.
I went to the first game of the season in the late eighties, on a really hot day, against Liverpool who were probably the best team in Europe and who had just signed Barnes, Beardsley and Aldridge.
We'd just signed Alan Smith for our record fee of 900k, who was making his debut.
The crowd was about 55k and that season I went to at least four matches at Highbury where there was more than 50k, although there were some matches where there was less than 20k.
We lost 2-1 but we played ok and Graham was starting to get us playing a lot better than we had been in the previous seasons.
There was a banana throwing incident at that game at Barnes.
It was controversial as it wasn't known which set of fans threw it.
Liverpool had fans who didn't want Barnes and Arsenal had fans upset that he had turned us down.
Remember Steve Nichol scored with a header outside the area.
I can remember the coin throwing at Carragher. The only Scouser known to throw money back.