We aren't getting Rice in January. Brilliant signing for the summer.
I just want @SRCJJ to admit that Rice is one of the best DMs around tbh
Tbf, Partey, Casemiro, Rodri and Tchouameni are clear at the moment.
And he's having an awful season too. Btw, he isn't even playing as a #6 nowadays. He's playing further forward now. Soucek is moreso the one protecting the backline now.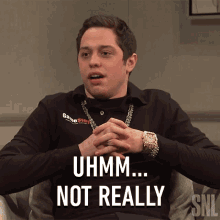 Your boy is good and I'd he very happy if we signed him. We'll see what Arteta does with him. He's had to contend with Moyes and Southgate for too long so maybe that explains why I don't think he's world class yet.
Looks a bit like a safe passer of the ball but happy to be proven wrong.
Arteta pull

Looks like this one actually has legs then as The Guardian don't tend to report junk twitter rumours.
Would be an exciting transfer even if I am skeptical about his ability. I trust the process so I think it's obvious Arteta sees a certain quality in Rice that I don't see with regards to his ability to contribute to our transitions and also his ability to pass between the lines
It certainly doesn't hurt to have someone of his quality in the team too
West Ham will want the same sort of money they saw us bid for Mudryk although for around 60m, Rice would definitely be a great signing.
But because there will be other teams interested in him, including the big spenders like Chelsea and Man City, they're going to push up the price.
Arteta knows other positions need strengthening as well so will he spend most of his budget on Rice?
Breathe, calm down, its just a rumour

Rice only has a year left on his contract, and combine that with maybe him leveraging some pressure internally we might get lucky and not get totally rinsed on the fee.
£80m plus minus is probably the right fee for him.
Is he more of a DM than box to box? Would he deploy the Partey role or the Xhaka role?
Guess he is more of a DM. His attacking output is not very impressive.
He can do both and is a great passer of the ball and because Xhaka and Partey will need replacing, Rice would be ideal in either position.
But he's also a leader and very hard working which is what Arteta likes in a player.
I realise this may seem bonkers/unlikely/fantasy - but I think we may move sooner rather than later. Even if there's a loan back until the end of the season, maybe offer them Patino on loan next season too. Give them enough up (say £40m) front for them to strengthen the team now for their relegation battle, then a structured deal from Summer.
Could benefit both clubs. We can then explore the loan market for temporary defensive cover in midfield for the rest of the season, Athletic's wonderkid DMC Unai Vencedor perhaps.
It would be ideal but, like with Mudryk, it might force clubs like Chelsea and Man City to bid as well.
If City miss out on the league title they will sign Rice
Won't they bid anyway whenever he becomes available?
I think they will go for Bellingham anyway…
If they miss the league and CL they'll try to sign both.
That's true but either way, if Chelsea or Man City or even Man U want a player more than us, they are going to get him.
Saying that, if we did get Rice in this window, it would be one of the best transfers we've made and would certainly give us the edge over the other sides for the title