Is that because he plays in the easier games whereas Bellerin plays in the important ones?

I mean, wasn't it obvious?
On current form, Cedric is one of the best right backs in the league.
Feel free to shame me for that opinion.
Doesn't it just coincide with Arteta being forced to play an actual team with a number 10?
What a load of Shite.
Shame you? I'm tempted to flag it!

Not sure that's fair on Bellerin, before December the system was shit everyone was losing not much was happening.
Seriously though, which RBs have been really good lately other than Cancelo?
Matty Cash is mad overrated. Reece James is also overrated and not really a RB.
Yeah, should compare them since December when Arteta decided to be less of a moron
You do need more context to that tbh, like who started the 6 EL group games ? I legit can't remember.
Take a good guess. Why things like this suck dick
Absolutely. 13 games isn't exactly a great sample either on Cedric's contribution (he's probably been better), but my intention was never to deeply analyse both players. I was more interested in the reaction.

I'd rather have a Cedric than a Hector personally,
Far post Ceddars sounds a millions miles from 'from Hector… far post '
This scrub is lucky his diabolical clearance around the hour mark didn't cost us the away goal then.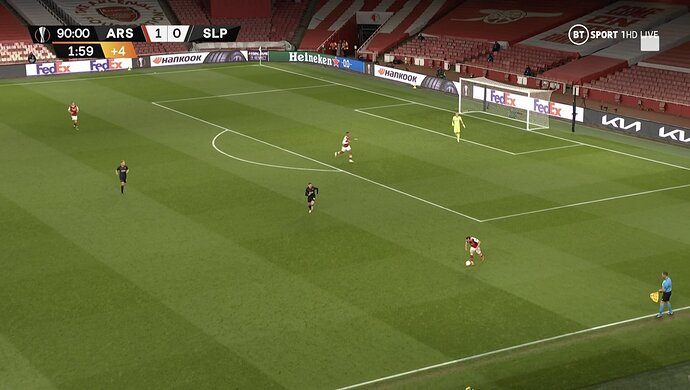 If that is Tierney, or a left footed backup LB we signed in January to replace Kolasinac, we don't give away the late corner here.
It's true, I think tbf Cedric did pretty well in the circumstances playing in the wrong position. Blaming management rather than the player
Did pretty well ? Gave us nothing offensively and committed a shithouse clearance around the hour Mark that gave them a good chance… also culpable in helping concede the game losing corner at the death.
Yes he's out of position and that's managements fault, but if that's our definition of pretty well it's sad.
Pretty well is based on how he did compared to the rest of the team, in recognition that he was out of position. I don't think he was below average for the team so when you factor in the out of position point I'd say that means he did pretty well.
Compared to the rest of the team he was still shit. I'd say only Partey and maybe Lacazette were on a par with him. Everyone else was better.
Did he? I don't remember anything positive he did offensively, which given he had his preferred foot for crosses makes it worse than Cedric