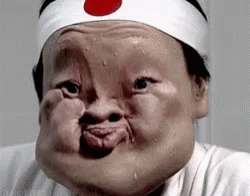 Bayern won and Dortmund drew.
So Bundesliga is decided, as if there was any doubt about who's winning it lol.
Loserkusen

Lewandowski 19 League goals in 17, 9 Goals in the CL in 6. Somebody stop this man.
Really wonder how he'd fare in a more competitive league.
Obviously he's done it in Europe with Bayern but domestically Bayern are so far ahead of everyone else it's basically a waste.
Still think he'd smash it, even if maybe only for a couple seasons as he's getting on a bit.
Would have liked to have seen him in England as he is so accomplished, though also not fussed as he'd just be tearing it up for some cunt club I'm jealous of.
Agree. He shits on like every defence he faces with the NT as well from what I've seen. Physique is there, game sense is there, he's the type of player that would make it anywhere imo.
Either way, the name of the game this season is for Arsenal football club to beat this one guy in goals in the league.
Got a genuine lol from me
Oh I have no doubt he'd be a success, but would he feast the way he does in domestic German games?
Imagine if he moved to England instead of Bayern when he was in his prime.
In a weird way I do feel like he flies under the radar a bit because he moved to Bayern.
Has Poland qualified for WC22? It would be a shame not to have him get one last crack at international stage.
I don't think he'd get as many goals as at Bayern regardless of which English club he was at as I do think it's a fair observation to say the PL is more competitive than the Bundesliga, but I still think its likely he'd outscore anyone else in the league. So in comparison to his peers in England, I think he'd still be eating very well.
Leipzig losing again. Are they trying to get relegated?
Dortmund lost, Bayern now 9 points ahead and 40+ GD.
You know…just for anyone that thought Bayern wasn't going to win it…anyone?
Poland are in the playoffs facing Russia.
Stuttgart in relegation spots @SRCJJ
Dortmund absolutely wasting their last year of Haaland.
Yeah they're crushed with injuries atm but Witsel and Hummels look toasted, they ran Nico Schultz out at fullback yesterday and shipped three to Hertha.
Out of the CL, out of the title race, such a disappointment. Not impressed with Marco Rose either.
Not here to chat shit, but isn't that the model you approve of?
Chat shit away. I do like that model but it still depends on getting signings right, juggling contracts and injury luck.
Dortmund have made some questionable signings the last few years.
It's nobody's fault that some guys are constantly getting hurt and Haaland himself missed time. But the stuff they're playing looks muddled at times.
I was more disappointed about their CL exit. I didn't really think they could catch Bayern, especially when Haaland missed time.
But Maylen looks like a miss right now, Reyna is talented but made of balsa wood, and I've already mentioned the two experienced guys who are supposed to be leaders who just look cooked. (Not quite out-of-shape-Willian cooked but definitely dropping levels.) If they had refreshed the midfield with some younger legs I think they'd be in a better spot.
Those two matches against Ajax were horrible.
Tl; dr : The approach is only as good as the signings and they've made some bad signings.
Idk man struggling now, similar to Tuchel and Chelsea tbh. They'll be fine and close to the CL places at the end of the day.