now Lakers can trade his ass away
Pretty amazing for a guy who isn't a pure scorer.
To average 27/7/7 over 20 seasons and 1400 + games on over 50 % shooting is just unbelievably good.
'The greatest!' - Kylian Mbappe & Neymar celebrate LeBron James breaking NBA scoring record as PSG stars recognise GOAT | Goal.com US
Just wondering…
Kareem, was the all time scoring leader… and check his accolades… nothing short…
6 NBA titles, 6 MVP, 2 FMVP…
why nobody (at least not as many as Wilt, Russell, Jordan…) really consider him as GOAT?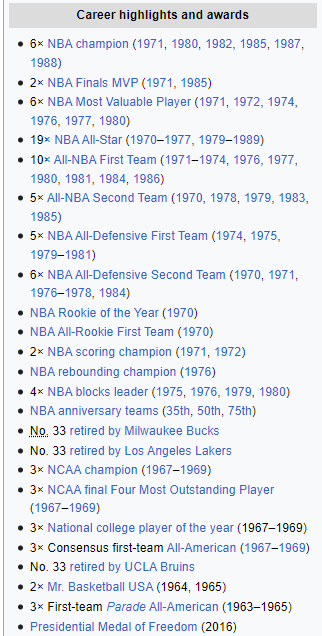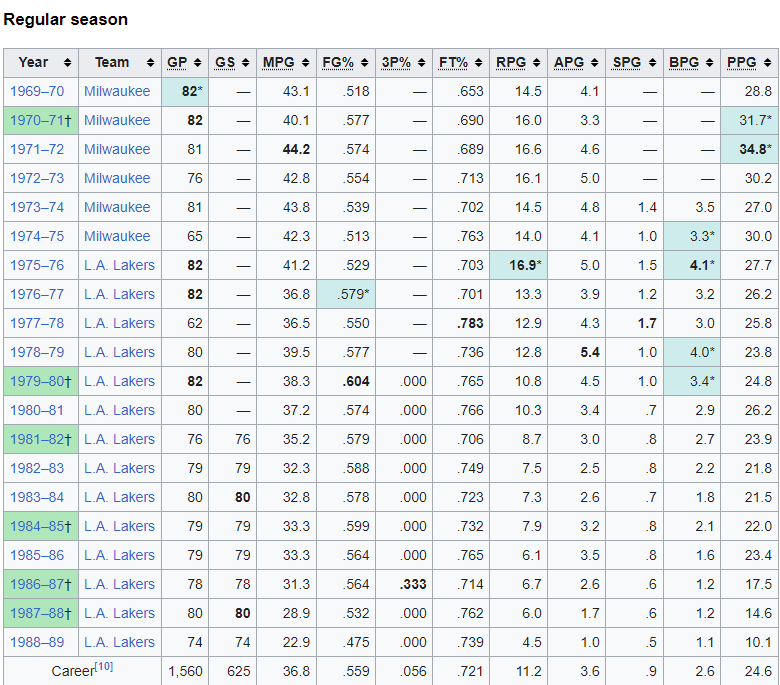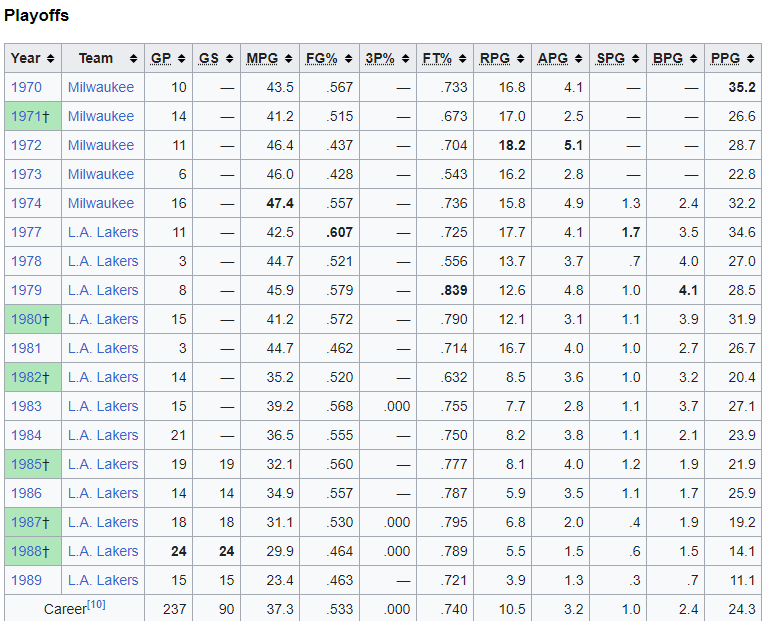 yes, that was…
I know Kareem was not Mr. Nice Guy and not having too many friends… but still, long before Lebron being the all time scoring leader, Kareem should have a shout as GOAT by his resume.
Fuck thats actually a pretty good haul for WB and a pick.
@Aussiegooner Blazers trading Hart to NYK for Reddish. That's a good deal for both tbh think Reddish will come good in the right sitch
That's a great deal
EDIT: Your life changing in an instant. Like literally pack your bags, you're going across the country for the next year. For the money that they make you'd take it, but the human element still remains.
Reunited
OMG - Nuclear Woj Bomb
What an epic failure the last 24 months have been for the Nets. Suns must be favourite to come out of the West now
The value of being a semi decent professional. KD gets the move that he wanted.
Suns are now the favourites to come out the West but I still expect them to be beaten by the Celtics.
Warriors got to do something now otherwise a we're going out sad.
Morant saying the Grizz were good in the West came back to bite him quickly with a series of defeats against the conf teams and the Suns becoming one of the favorites now.
Suns D and depth concern me though. No real 3 type guy and bench is going to be thin, guess they play Torrey Craig at the 3. CP3 is obviosuly a cone on defense, Ayton still hasn't become a dominant paint guy either.
Book is actually a pretty good defender when he wants to be and Durant is great but wonder if his age makes him not as committed on D either.
Gotta respect the Suns for going for it though, I love Mikal Bridges but KD is genuinely a generational guy and if you get a chance you give it a go I guess. Alternative is maybe having some strong runs with the Book, Bridges, Ayton core but thats never gonna be a core that is favourites and probably makes the odd finals appearance here or there.
CP3, Booker, Craig, Durant, Ayton, that team will find it pretty easy to get buckets. 3 great mid range shooters, 3 great shooters in general, 2 guys thay jist straight up get a bucket and then you got Ayton who is pretty versatile down low (he doesn't actually just stick to dunks and putbacks, he has good versatility 10ft and inwards from the rim), Ayton also has been shooting 3s a little bit and his stroke is tidy so he's likely to get a bit more space with 2 scores like Book and KD.
Still think they arent a lock for coming out of the West just yet, Nuggies look good but health of MPJ always an issue. Warriors you never know and Grizz right in there as well. Pels get a healthy Zion back and they are in the mix too.
Warriors don't have enough athletic players and are basically a turnstile whenever Poole, Klay, and Steph are on the floor together. The only defenders are Wiggins, Draymond, and Looney but once their players are in foul trouble (concede the most FT the last time I checked) the team gets cooked. They have horrible late-game execution this year. Extremely fallible
Pels will get schemed in the playoffs and injuries are inevitable with that squad. Grizzlies lose in a h2h matchup against either the Nugs or Suns.
Would you put the Lakers in the mix?
Still think Lakers might make play in but their health (specifically Davis) is just such an issue. Maybe Lebron and the new guys can still do alright but they need healthy AD to be even in the realm of giving a decent contender a run I reckon.
I think Vanderbilt, DLo and Beasley are all decent pickups though but conisdering they moved one 1st rounder, makes you wonder why they didnt just do the WB and 2 FRPs for Turner and Hield. Hield, Lebron, AD, Turner + a PG that can shoot decently is a pretty solid lineup tbh. But again I guess it all hinges on the health of AD.
Lakers imo are one of the few teams that dont need to hold picks like other teams, they can just sign guys as free agents.
Really good work from Pelinka at the deadline, bogdanovic would seal it as a excellent finish.
I'm
Disillusioned with the Blazers @Bavin, if you can't get 32 year old Dame proper help them trade for a massive haul and kickstart a rebuild.
Aimless, directionless franchise.