That that said Ousmane Dembele…was gonna be like NOOOOOOOOO DO NOT!!
Who's the Villa player…McGinn?
https://x.com/afcamden/status/1726335814735401189?s=46&t=eJpgg6uHWRsStnASv-OePg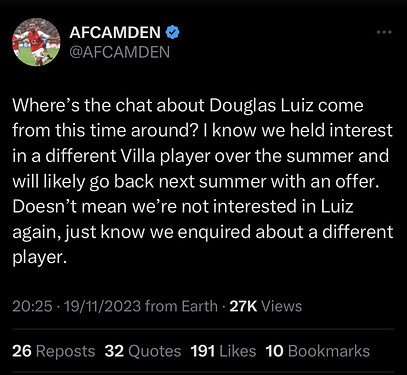 Nah, too old.
I was wondering as well about who he was referring to.
Obvious one is Ramsey. Then you have guys like Watkins and Buendia who we were interested before.
I guess Konsa and Kamara are good shouts too. Can't think of anyone else.
Emi

Emery?

Holding as the January stop gap then
Looks a decent player, but I think Sporting would diomande a lot of cash for him
Might be worth it for such a diomande in the rough.
Honestly, if you have watched him in the Portuguese league, he is an absolute beast physcially and aerially, it's genuinely hard to tell if he is ousmane or mountain.
https://twitter.com/VipArsenal/status/1730001368394428670
What if those Holding remontada rumours weren't made up?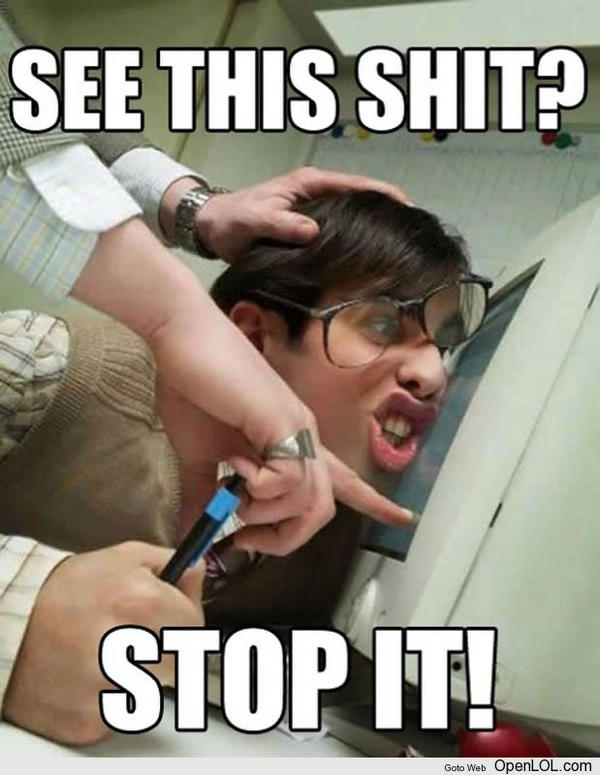 I think you might be right tbh. If Arteta feels like we're short at the back, then it seems like he could be coming back.
Preferably not, and we instead buy someone decent in the market. But it is a concern. Who do we have if our 3 main CBs are out injured? The drop off from them to others is huge.
I'm still shocked we decided to end the window without signing another defender. Especially knowing Timber's injury and then allowing Holding and Tierney to go.
We then lost Partey but that was after the window I believe was closed I believe.
Still, we have been very short at the back and despite our shitty luck with injuries, it hasn't truly hit us in defence, yet.
If we really waste money bringing Rob Holding back in January I'll be shocked and also extremely disappointed. We don't ever want to have to rely on him. He drags our ceiling of play down to an unacceptable level. We all know it, the other players know it. We lost the title because of it.