Can we also get Fagioli along with Chiesa
Don't believe it but Chiesa would be a class signing, assume he'd go for less than Mudryk as well which is mad.
Surprised Chelsea didn't get him instead of MM actually, they've been linked for ages.
The Elneny injury sounds kind of concerning, like maybe they know its bad but are being very vague about it because they don't want to kill their negotiating position.
Yeah, weird knock to keep him out for 2 weeks now.
Erm, I 'm just watching the presser. Elneny might be out for the season…
Yeah.
The interviewer suggested it, Arteta said there are some concerns and that they're assessing him.
Let me post the video and timestamp.
Edit: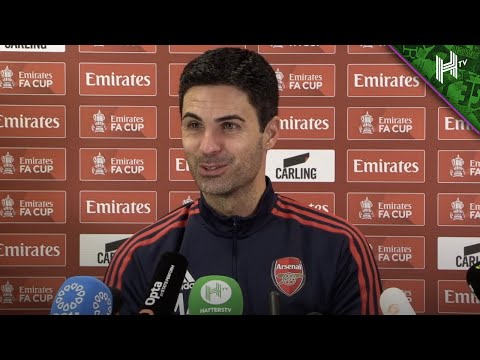 8:27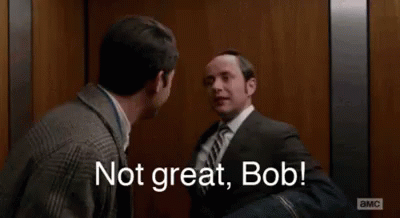 Seems like he will be out for a while but Mikel didn't really want that to become too obvious. Villa already tried to rip us off for the late bid last time when Mo got injured, needed to move more quietly this time.
Just need a Partey backup and I think we'd have near enough no holes in the squad for once.
Yeo, he did self sabotage himself by admitting there are concerns and they're assessing Elneny, along with saying that we're short in midfield.
Perhaps Arteta didn't want to lie. I think he's putting pressure on the higher ups to get him a midfielder in.
Welp
If Partey is injured our title challenge goes with him
How the fuck are we finding ourselves looking for a midfielder in the last days of the window, for the 3rd time in a row.
We really should get on the horn with Zubimendi again, especially if Real Sociedad lose today to Barca in the Copa del Rey. I can understand him being loyal to his boyhood club and wanting to finish what has been a very good season for them but realistically they aren't winning La Liga, they'll be out of the cup at that point, and they are still very likely to finish top four without him.
No. But if he's out for any reason this season, and he has more than one reason to be out nowadays let's be honest, we're a bit fucked.
You motherfuckers are giving me heart palpitations here.
The scramble for Douglas Luiz back in August was a situation I don't think anyone saw coming because both Elneny and Partey were out and I think even the club weren't really sure how long they'd both be out for.
Last winter we needed literally anyone to come in but the club clearly gambled on running it back during the second half of 21/22 with the same squad minus Aubameyang and it almost worked. Then they went out and spent smart in the summer. I was really critical of the decision to not buy in January but if we had (for example) done some shitty deal with Juventus and Arthur Melo that saw him parked here for the next 3.5y would we have gotten Zinchenko? Maybe not.
We were willing to blow a shitload of money on Mudryk and made a pivot to Trossard. I can live with that pivot if it means we're willing to take that money and also chase a midfielder. I know it's not really how the budget works but it's the last great hole in the squad. We may technically have the numbers to cover but the players who make up those numbers aren't the right fit.
Agreed, although if Elneny is hurt badly then I don't think we even technically have the numbers to cover.
Sure, we can maybe play Smith Rowe or Vieira in Xhaka's position in a pinch but Arteta hasn't been very enthusiastic about doing that in general so it really leaves Sambi as the primary backup to both Xhaka and Partey, which would be just crazy during a title run.