You would think Arsenal and Adidas planned this whole thing


Found this tonight while going through some old clothes. It's the only actual Arsenal kit I own.
Apologies about the name, although following the Nasri rumours is what brought me to this site in the first place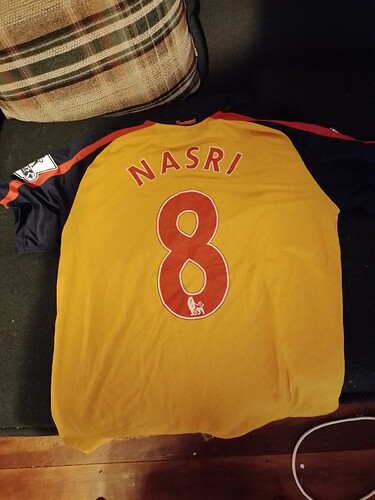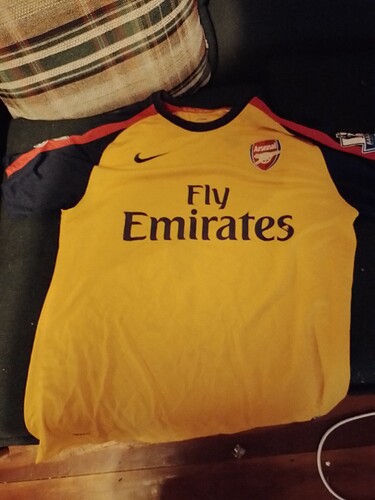 looks like a lovely firestarter that…really useful
burn it
you got the wrong name anyway, that's the arshavin shirt.
I love that shirt. I had one (obviously) back in the day but it got lost in the shuffle along with a lot of my Arsenal Nike stuff when I moved from college to law school.
I remember seeing that kit and someone drew a line through Nasri and wrote Gervinho in sharpie.
This is why you don't get a name.
I loved that kit. Nike's last couple of yellow kits were lovely.
I love black, I think the pink one looks remarkably good but I do miss a nice bright yellow away top.
Been a while since we released something
Arsenal never miss



Glad they got this out 6 weeks after everyone else
I'm glad they released it. I'm a t-shirt quality snob, so held back on buying a knock off.
edit - already out of stock

Weekly merch drop


Not kits or tops tho
Wow those bum bags are ugly as fuck.
All bum bags are ugly as fuck.
Footyheadlines hinted that one of Arsenal's away kits will be bright yellow with bright blue trim, a nod towards our 1970s kits hopefully.
Whats that, You want more merch?
Ok then
Like the recognition of equality on the price. Both sexes being ripped off jointly.
We better be getting a shit load of cash for this
That's come out of nowhere. Wonder what the financials look like on it. Certainly not less money anyway but I wonder if the sales have been good enough for a bump.