Crazy that you can get them cheaper direct and shipped than locally.
I often run in an older KNVB shirt.
The missus ordered this beauty for my bday from the Arsenal direct shop. Cost a pretty penny but worth it. Haven't bought a kit since 2015/16 and that was a shite kit/season.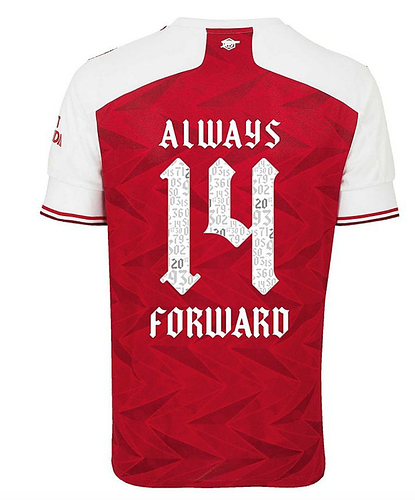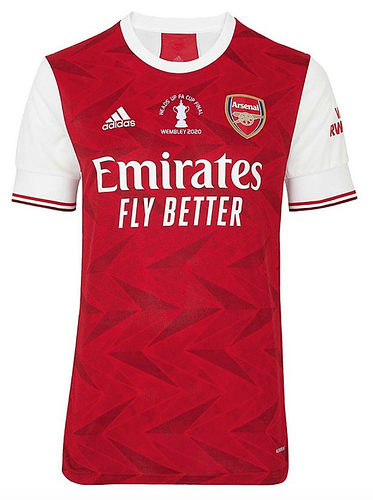 The more I see our home kit, the nicer it gets. Wasn't super thrilled with it from the start, but now I think it's absolutely fabulous! Doubt I can motivate a buy though, since I got the bruised banana + last years away kit. The first shirts I've bought since 96/97.
My sentiments as well. I'm in love with it and the away and third kit also look good.
Adidas >>> Puma by miles
It really is. 90 EUR is a ridiculous amount of money if you ask me. Think I have bought most of the shirts I got via the club shop.
My first ever kit was a KNVB shirt. Loved the orange. Not quite Baltimore Orioles orange but close.
I wear football shirts because they're warm and light. This is perfect for me as I have a weird condition that elevates my senses causing pain.
The home shirt's large sleeves (short-sleeved shirt) feel really uncomfortable and pull towards the neck. The long-sleeve version (I'm obsessed with Adidas Arsenal kits as you can see) is fine as there's more give. But the large, short sleeves are a strange design and it's even stranger that Adidas have used that design on a lot of this season's kits.
I swear in thought I was going crazy but it looked so strange to me, I kept looking at my toddlers shirt and the sleeves were fine. I personally like this years shirt better than last but hate the sleeves as well. Look out of place
I got a letter from the Office For National Statistics last month asking me to do a survey for them. I was set to bin it until I seen I got at £25 voucher for completing it. I went straight onto the website and done it


My voucher just came through tonight and it was for one of those voucher websites where you can pick from about 50 different places. I seen Arsenal was on there so picked that.
I will buy the sexy new third top with a £25 discount now



Fucking have it you scouse cunts!!!
I love an entire article dedicated to goading pool fans to go on their website and buy shirts.
Who even buys shirts from lovethesales wtf