You should wait for the re-opening game
I'd love to but it's 3am on a Thursday morning and I'll be heading to work not long after it. My job has a zero drug and alcohol tolerance also

.
Got my Tuborg Golds and DAB's in the fridge. I'm good to go.
Mate I've heard that beer can make you really unwell
This coronavirus is one I've had a few times
Need some limes and you're set lad.
You ever had a pint of Corona?
One of the pubs here does it on draft and they put the lime through the top of the pint glass

I've honestly not. It's one of my favourite beers but I feel it lends itself to the bottle with lime. Is it good as a pint or sickening?
They only got it in January of this year.
The first time I tried it in the last weekend of February was also the last time due to the virus version of corona.

Was nice I thought. Just as nice as the bottle. Very easy to drink.
Back in February I was looking forward to drinking it all summer in their beer garden



I don't even know how I feel about draught Corona.
I feel like the whole appeal is somehow wrapped up in the summer vibes of the drink, lime wedged in the neck of the bottle, sat in the sun with your stunners on. Cos it's not really a very good lager generally speaking imo.
If you like a lemon (not lime, I know) with your draft pint then a Hoegaarden always is a good shout. Hoegaarden's always get to me quick though for some reason.
Though that identity it has is why it's one of my favourite beers. Give me a Peroni or Stella over it any day but I don't really associate them with anything other than my alcoholism.
Corona and lime is like a feeling, almost nostalgic. For me that makes it a god tier beer.
In all seriousness mate, do yourself a favour try out some Brewdog or Vocation IPA. Slightly more expensive and massively better. I recomend the Life and Death Vocation and the Hazy Jane Brewdog. Also being a Scotch nationalist you'll support a Scottish business buying Brewdog and a Yorkshire buying Vocation.
I think Corona to be quite a refreshing beer in the heat as well to be fair
That's it. It's particularly refreshing and crisp with the lime, perfect for a blazing hot day. Plus it's a bottle and not a pint, so it stays cold for the duration.
Yeah corona for sure is a winner. My fave Mexican lager is Tecate though. 5 cents a bottle in Tijuana it was bliss
I love Dos Equis as well!
For Mexican beer Pacifico is the tops for me. Then Estrella Jalisco closely followed by Corona Familiar. We get a lot of Mexican beers here being about 200 miles from the border. Anyone ever had a Michelada?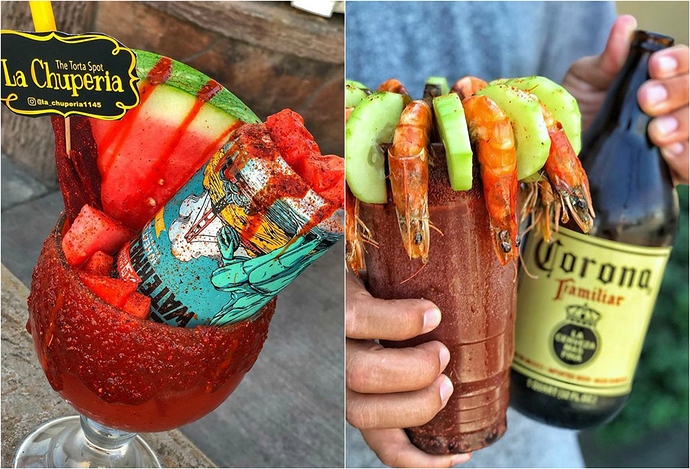 But anyways here's what I've been drinking lately. Into bitters atm.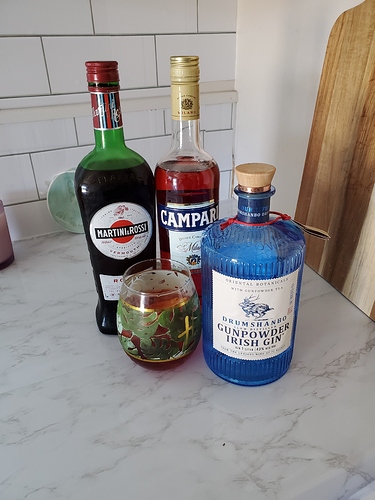 The gin makes a big difference tho fyi if ur drinking negronis. Tried it with this Irish gin but it's far too fragrant (tastes great in a gin and tonic tho) Then I tried it with a gin called Malfy from Italy and it was really great much more citrus forward which is what it needed with the bitters and vermouth


That's some expensive gin you've got there!